Meridian is a melodic heavy metal band. It all started when drummer Klaus Agerbo and bassist Peter Bruun meet in Esbjerg, Denmark, and soon find that they share a great passion for old-school 80's heavy metal. They decide to start a band based on that style and, joined by guitarist Søren Steffensen, the trio starts jamming old 80's metal stuff. Singer Lars Märker joins the band in 2006, starting out playing rhythm guitar as well. This completed lineup starts writing their own songs, and quickly develop a clear musical profile. – Classical heavy metal with power and melody.
Two EPs were released in 2007 and 2009, while Meridian adjusted their line-up. In 2012 a huge leap was made when guitarist Martin J. Andersen joined the band. At the same, time the debut album started to take shape. The release came in 2013, with the title "Metallurgy". "Breaking The Surface", their second offering, was out in 2016 and it featured new guitar player Marco Angioni, who revealed himself as a pivotal member of the band, having also producer competencies. In 2019, Meridian's third studio album "Margin Of Error" was released much to great fans and press appraisal. A year later, the Danish five-piece paid tribute to their influences with the cover EP aptly titled "Taking Cover". A kind of formal ending for the first period in Meridian's career and, while the future looks bright for the Danish band, they're already an established powerhouse in European classic and melodic heavy/power metal.
In 2022, the new album "The 4th Dimension" was announced. As with many quintessential albums, the latest studio offering from the Danish five-piece comes, musically, with a wide variety of songs, from real heavy numbers ("The Road Back To Hell", "Warning Shots") to really melodic hard rock songs (from which "Say That You Want Me" is a perfect example). Not forgetting epic songs ("Dreamers") and fast tracks like "Remove Your Crown". As in the 80s, no boundaries, no overthinking. "The attitude was 'Everything is possible and anything goes'", guitarist Marco Angioni comments about the writing process. "If a song is good and we all like it, it goes on the album". Again, an attitude that screams "80s" from the top of its lungs.
Produced, mixed and mastered by Angioni (a renowned producer himself, with bands such as Tygers Of Pan Tang, Steel Inferno and Iron Fire in his resume) and recorded in Angioni Studios between October 2021 and January 2022, "The 4th Dimension" is one of those career-defining albums in which Meridian reaches full maturity and shoot for the stars. 

"The 4th Dimension" is out now on digital, CD, and LP (marbled transparent orange/black vinyl, limited to 300 units) via From The Vaults.
Links:
Official site
Facebook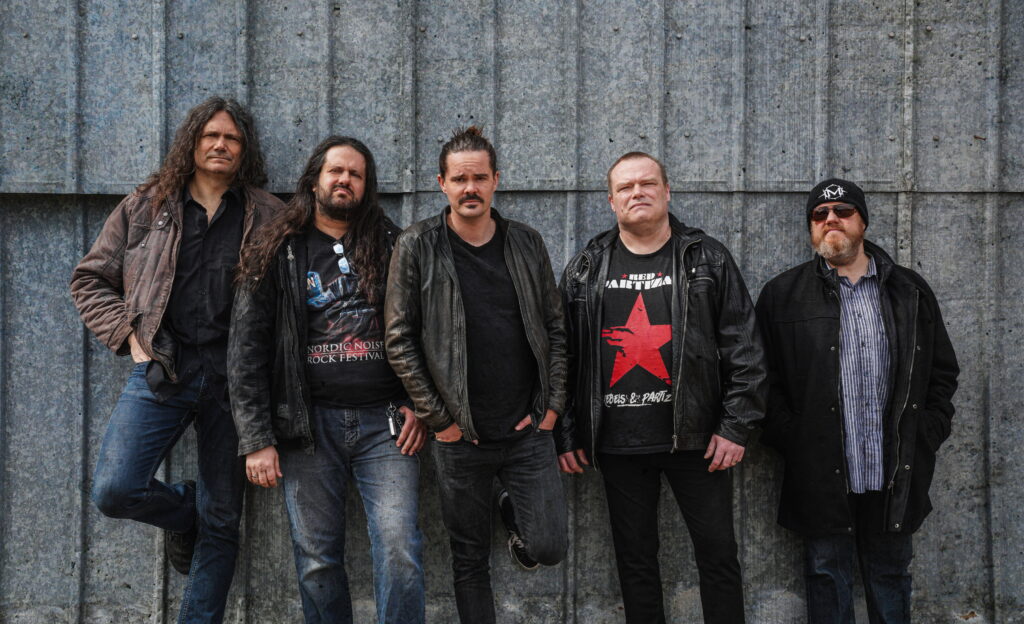 Photo by Lena Angioni