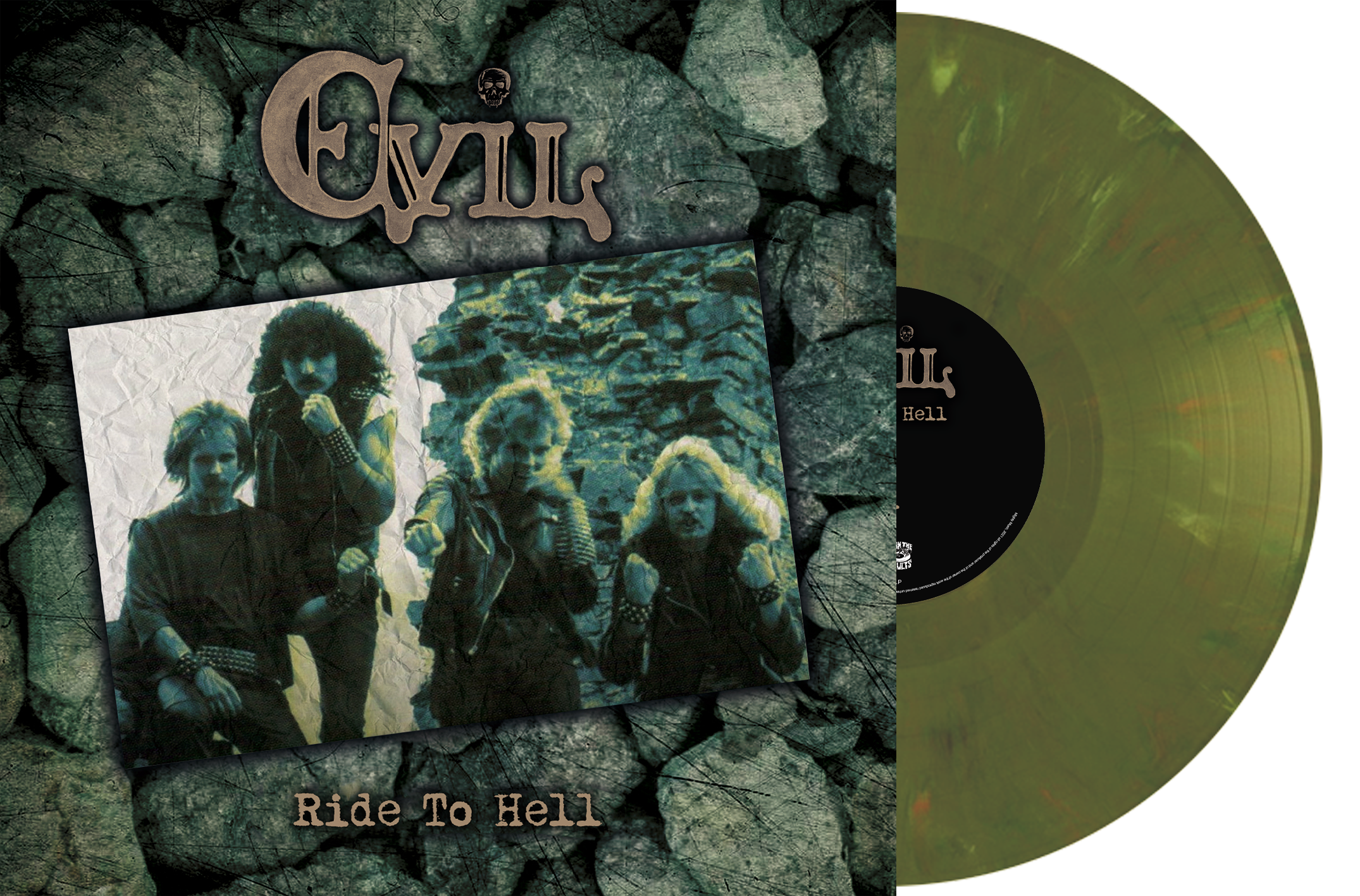 Evil "Ride To Hell"
From the same time & space as Mercyful Fate, EVIL put the Danish heavy metal in the worldwide map in the early 80's, becoming one of the cult bands of the country.
"Ride To Hell" features the first demo tape from the band, released originally in 1983, as well as the live release "Live On Stage", recorded in Copenhagen in 1985.
With sound completely remastered in Angioni Studio (Tygers Of Pan Tang, Mike Tramp), "Ride To Hell" comes in four very limited ed. vinyl formats in 180gr (green, orange, purple & black) as well as on CD. On top of this, the release comes with restored artwork and rare photos.
If you're a fan of classic, head-banging, fist-pumping 80s heavy metal, then this is an absolute must-have in your collection!
And remember… Evil's power is not to be taken lightly!
Evil is back and working on a new studio album to be released in late 2021.
"Ride To Hell" will be re-released in CD, and LP (four different colours) by Mighty Music, on June 11th, 2021.
Line-up "'83 Demo":
Kim Xmas: guitar
Pearl Angel: vocals
Pete Hurricane: bass
Freddie Wolf: drums
Tommy Strauss: guitars
Webshop:
https://targetshop.dk/evil