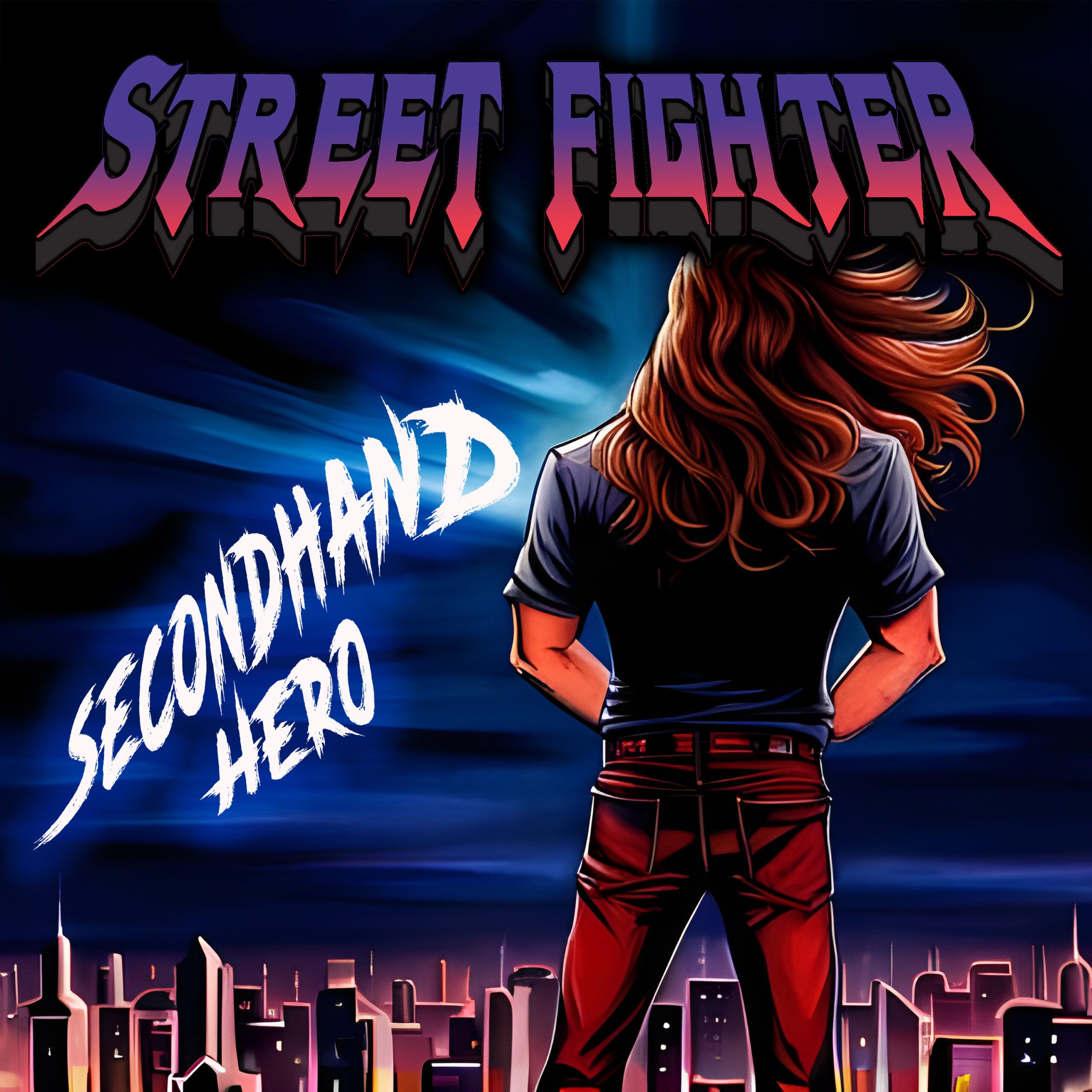 Let's do a time travel experiment: we send back in time some of today's music production possibilities and we check what a Heavy Metal band from 1986 can come out with, and we call it STREET FIGHT.
A pack of urban outcasts has been recruited: the ugly city alleys are about to get uglier.
At the helm of this project is Marco Angioni (Meridian, Withering Surface), producer and multi-instrumentalist, who recorded most of the instruments: lead and rhythm guitars, keyboards, bass, and drums. On vocals: Stefan Jensen (Exelerate) and Sofia Schmidt (Ethereal Kingdoms).
Special guests are:
Rasmus Bom Andersen (Diamond Head), Soren Andersen (Electric Guitars), Michael Catton (Tainted Lady), Chris Catton (Boys From Heaven) Lars Märker (Meridian), Michael Bastholm (Artillery), Michael Hvolgaard Andersen (Withering Surface, Thorium), Martin J. Andersen (Blindstone), Klaus Agerbo and Peter Bruun (Meridian).
"Second Hand Hero" is out now on all digital platforms via From The Vaults. 
Lineup:
Marco Angioni – guitars, bass, keyboards
Anders Peter Bruun – bass
Klaus Agerbo – drums
Sofia Schmidt – vocals
Stefan Jensen – vocals
Web:
Facebook
Spotify
Latest single – "Black Potion"