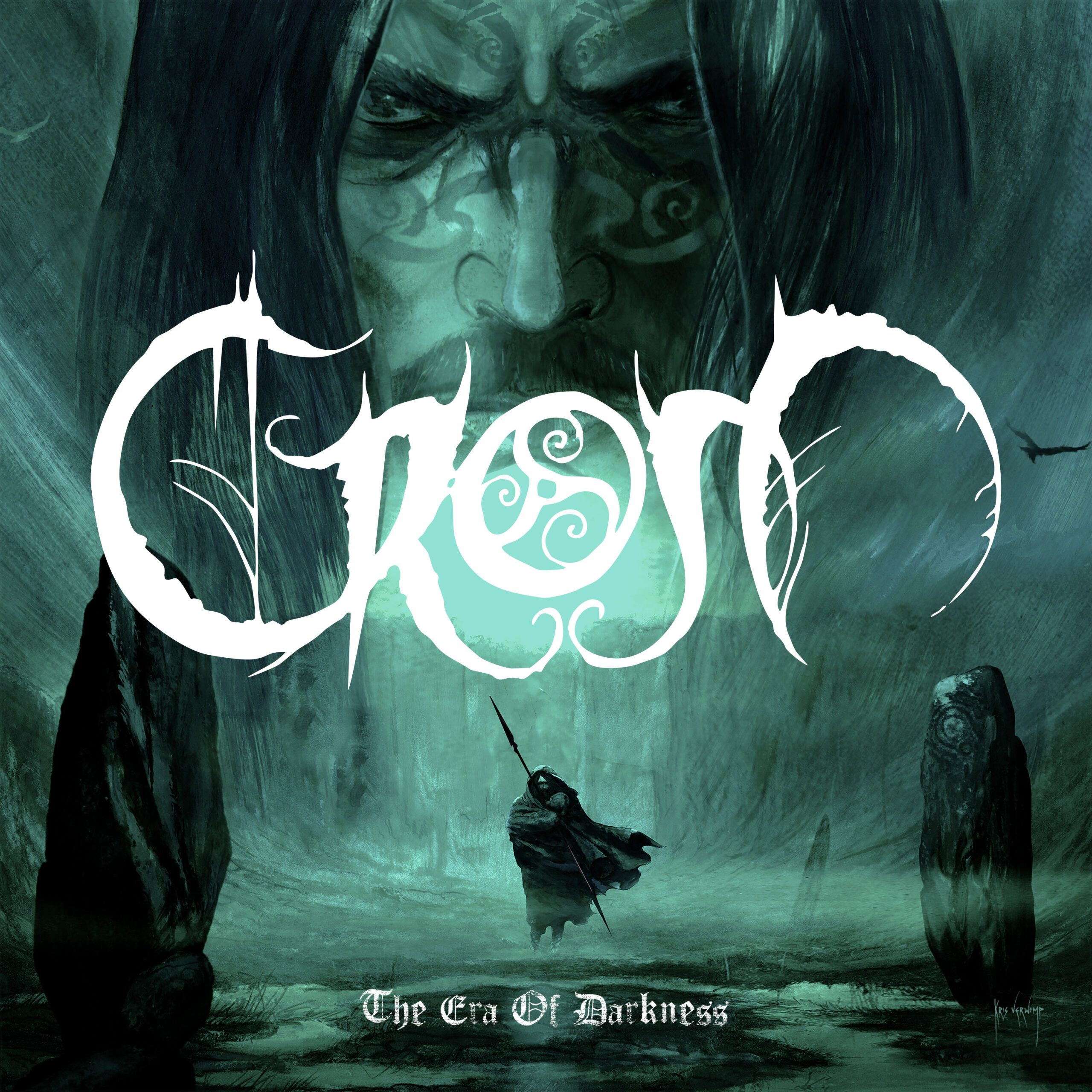 Crom – The Era Of Darkness
There's no denying… Music has become, even in its more extreme and heavier forms, a "market". Sales figures are thrown, marketing plans are drawn, social media strategies are put into place. And the "success" outcome is measured by stream counts, quick likes without even listening to the whole album and views countings. Week after week, the machine is grinding more releases and bands, always moving forward, with listeners overwhelmed by the quantity of new music at their disposal.
CROM's new album was not written and recorded for this "market". Mastermind Walter "Crom" Grosse has played that game (and won in, for that matter) with Dark Fortress (he served there as bassist and guitarist between 1997 and 2001), but he retreated to his Bathory-inspired musical influences and stood his ground with his project Crom, which slowly turned into a three-man army. "The Era Of Darkness" is the new battlefield of the trio and, once again, it breathes and lives heavy metal in its most epic forms. From big chorus to gigantic, fist-pumping solos and breathtaking guitar leads, the new Crom album is a collection of varied but cohesive heavy/power metal anthems that will get your blood pumping once again for true metal, if you listen to it properly – paying attention to the lyrics, active listening and giving it enough spins, instead of just turning to the next release stream after a few minutes.
"The Era Of Darkness" out now on digital, CD and LP (black vinyl, limited to 300 units) via From The Vaults.
Lineup:
Walter "Crom" Grosse: vocals, choirs, lead & acoustic guitars, bass
Steve Peyerl: solo guitar
Thomas Hagl: drums
Webshop:
https://bit.ly/crom-era-lp
https://bit.ly/crom-era-cd