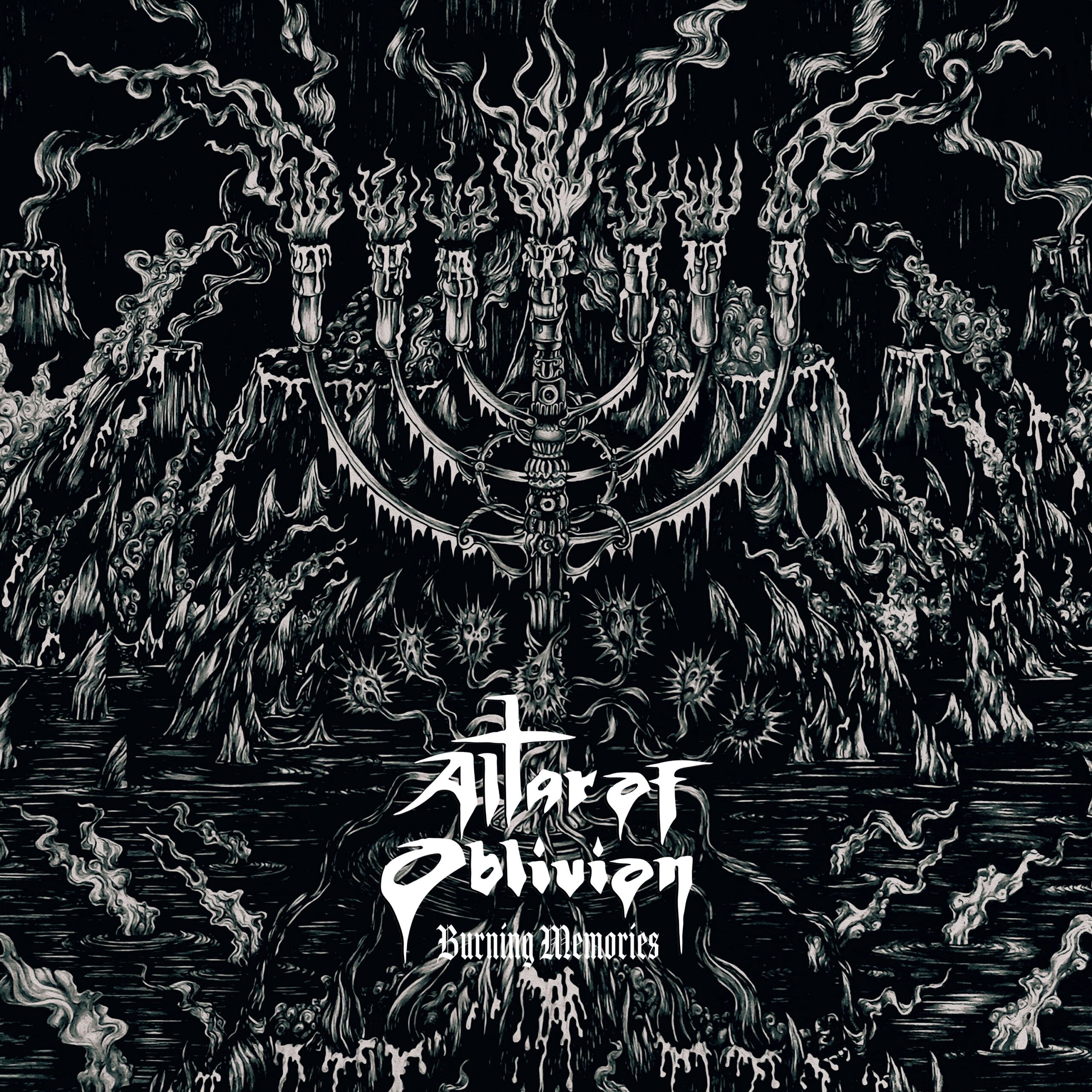 Fresh after being signed to From The Vaults, epic doom metallers ALTAR OF OBLIVION announce the release of the EP "Burning Memories". The five tracks were recorded in 2016 just after the completion of the band's third full-length. Now, seven years later, the EP is finally ready to see the light of day. On it, the band conjures up classic timeless epic doom metal, whilst at the same time exploring untrodden ground under the gloomy auspices of this Nordic collective.
The origins of Altar of Oblivion can be traced back to 2003, when Martin Sparvath (guitars/vocals) and Allan Larsen (drums) formed a duo called Summoning Sickness. Around three years later, this doubtful project morphed into Altar of Oblivion and the entity went from playing simple black/speed/ heavy-metal to epic doom metal. To complete the lineup, two new members in the shape of former opera-singer Mik Mentor and bassist/caffeine-addict Christian Nørgaard were recruited, and the band has, so far, several demos, EPs, a live album, and three full-lengths under its belt. Now, a new chapter opens up for Altar Of Oblivion, while the band closes the door on a brilliant past before looking forward to a new album in 2024.
"Epic doom is not a subgenre that many bands even attempt, let alone excel at, still less expand upon, so this Aalborg five-piece deserve mad props for bringing new life to this profound outsider sound. With the frosty melancholy of Candlemass, the mystical drama of Solitude Aeturnus and the barbarian brawn of Solstice, AOO mix in new levels of emotional vulnerability via the Robert Smith-ish vocals of Mik Mentor, and never get lost in sluggish gloom, maintaining trad metal fundamentals with a strong, clear vocal line, a sturdy gallop and a spine-tingling melody" Chris Shantler (Metal Hammer UK)
"Burning Memories" is out now on MLP (180gr black vinyl, limited to 300) and digital formats via From The Vaults.    
Lineup:
Mik Mentor – vocals
Martin Meyer Sparvath – guitars & guitar-synth
Jeppe Campradt – guitars
C. Nørgaard – bass
Danny Woe – drums
Jannick Nielsen – keyboards
Webshop:
https://bit.ly/alt-bur
Web:
Official site
Facebook
Instagram
Spotify
Apple Music