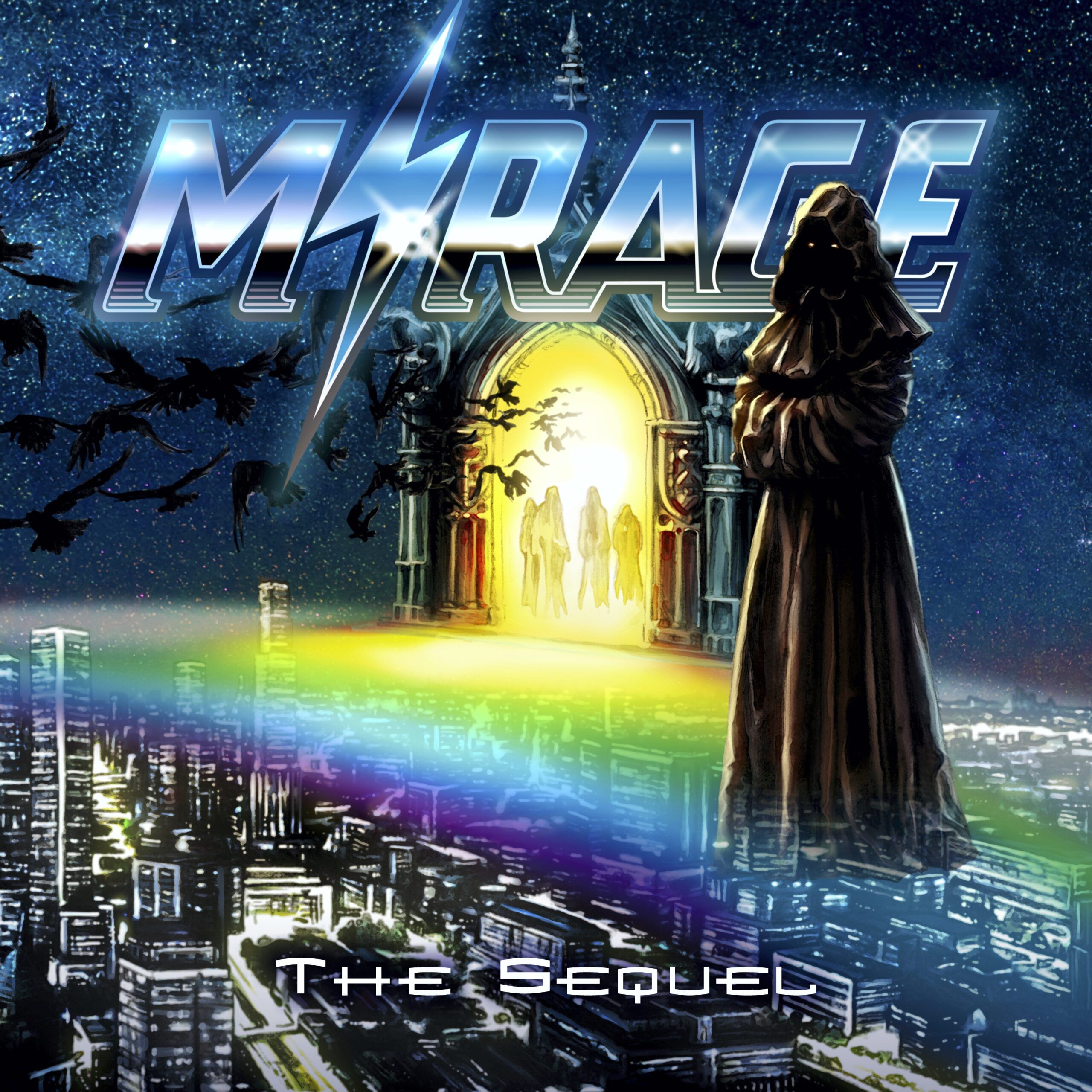 Mirage – The Sequel
An intro and a creaking door welcome you into the MIRAGE universe. Full throttle from the off!
That's no wonder. The Danish band's debut album "…And The Earth Shall Crumble" created quite a stir in 1985 in both the Danish and in international metal scenes. And, to say that in a year when Accept's "Metal Heart", Megadeth's "Killing Is My Business…", Dio's "Sacred Heart", W.A.S.P.'s "The Last Command" and Iron Maiden's most Faust live album "Live After Death" were released, it's quite a bold statement. 
Then again, Mirage was no ordinary band. Their melodic blend of heavy metal and hard rock turned their songs into absolute hard'n'heavy hymns, that aged really well, while "…And The Earth Shall Crumble" turned into a gem very sought-after in the following decades.
But now is 2022. After a hiatus of more than three decades, Mirage is finally back with their second album.
Wait a minute… "Second album"?
You heard it right. The record Mirage should have released some thirty-odd years ago is finally a reality! Back in the late 80s the band had to quit because the English record company sent their royalties to their Danish record company, who pocketed the money and filed for bankruptcy! Despite interest from the Danish label Medley Records, the second album was never released, though all the songs were written. 
So, everything on the upcoming Mirage album was written in the late eighties.
On the back of the first album ("…And The Earth Shall Crumble", released in 85) it was written: "Watch out for the sequel". Alright, here is the band again, back in the very recognisable Mirage style: Metal with melody and good lyrics! 
"The Sequel" is out now on digital, CD and LP (black vinyl, limited to 300 units) via From the Vaults.
Line-up:
Torben Deen – lead & backing vocals
Søren Ahm – guitars, keyboards, bass
S.A. Sørensen – drums
Stine Annesen – backing vocals
Webshop:
https://bit.ly/mir-seqLP
Web:
https://www.facebook.com/groups/35905148665/