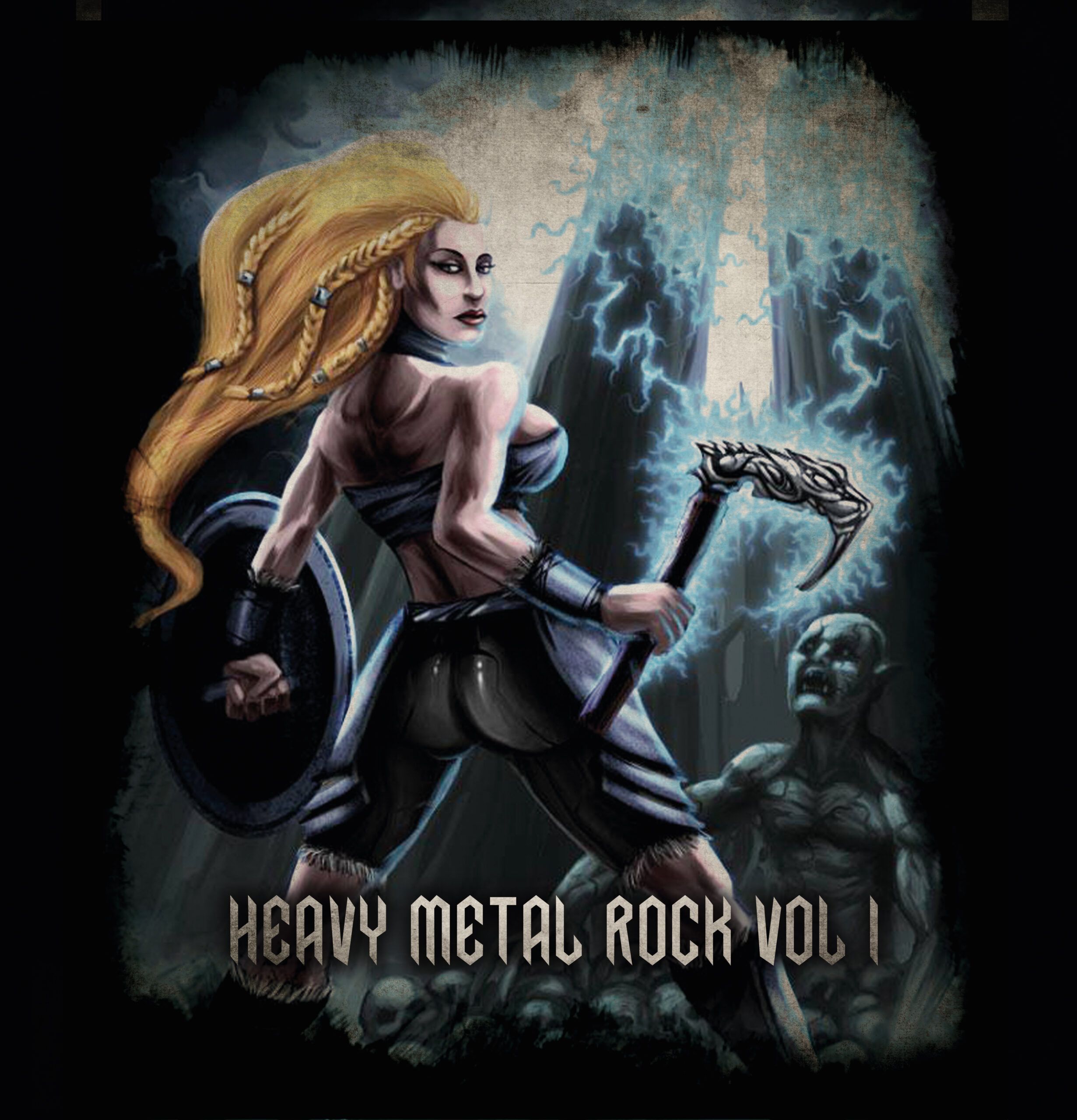 V/A – Heavy Metal Rock Vol. 1
Heavy metal is so much more than just music, or a music style. Since its very early beginnings, it gathered people under one flag, it gave to the rejected and misfits of society a sense of belonging and a "tribe" that cared for its members. Unlike many "specialists" predicted, the genre is alive and well more than 40 years after Tony Iommi invented the first heavy and downtuned rock'n'roll riff. More young bands jumping to the style wagon, more astonishing releases every day and new, young fans, discovering new and old bands and opening the doors to the heavy metal world, from which they'll never go out again.
From The Vaults is a label created to unite both ends of the heavy metal spectrum. With an A&R team that includes Michael Stützer (from Artillery fame) and Tom Noble (long-time Tygers Of Pan Tang manager), it was created to sign new fresh-blooded groups and old bands of musicians that are slowly realizing that their steady, married profiles can actually fit a "weekend warrior" life again.
Enter "Heavy Metal Rock Vol. 1". The label compilation compiled by Michael Hvolgaard Andersen, named after the genre-thematic Heavy Metal Rock Meeting festival that is to be held in Helsingør this March, brings you the best Danish bands signed to the label. From the spiked heavy metal of veterans Evil to the more melodic approach of Meridian, "Heavy Metal Rock, Vol. 1" is a catalog of what's timeless, new and exciting in the genre right now, released exclusively in the most iconic heavy metal formats of all times: black vinyl.
Furthermore, you'll be able to find some never-heard-before songs from bands such as Wasted, Atro City, Mirage, Anoxia, Meridian, Pectora, Steel Inferno or Street Fighter (featuring Rasmus Bom Andersen of Diamond Head fame), while banging your head to the latest songs of Metal Cross, Evil and Alien Force, which have all recently released album on From The Vaults. The "treasures" department go straight to Mirage's "The Emperor" and Atro City "Introseduction", two heavy metal underground classics that see edition in black gold for the first time ever. All songs in the compilation were mastered at Angioni Studios by Marco Angioni. 
All good reasons to get your hands into one of the 300 copies of "Heavy Metal Rock Vol. 1", a record that, more than a compilation, is a way of life statement. 

"Heavy Metal Rock Vol. 1" is out now on LP format (black vinyl, limited to 300 units) via From The Vaults.
Webshop:
https://bit.ly/hmrock1