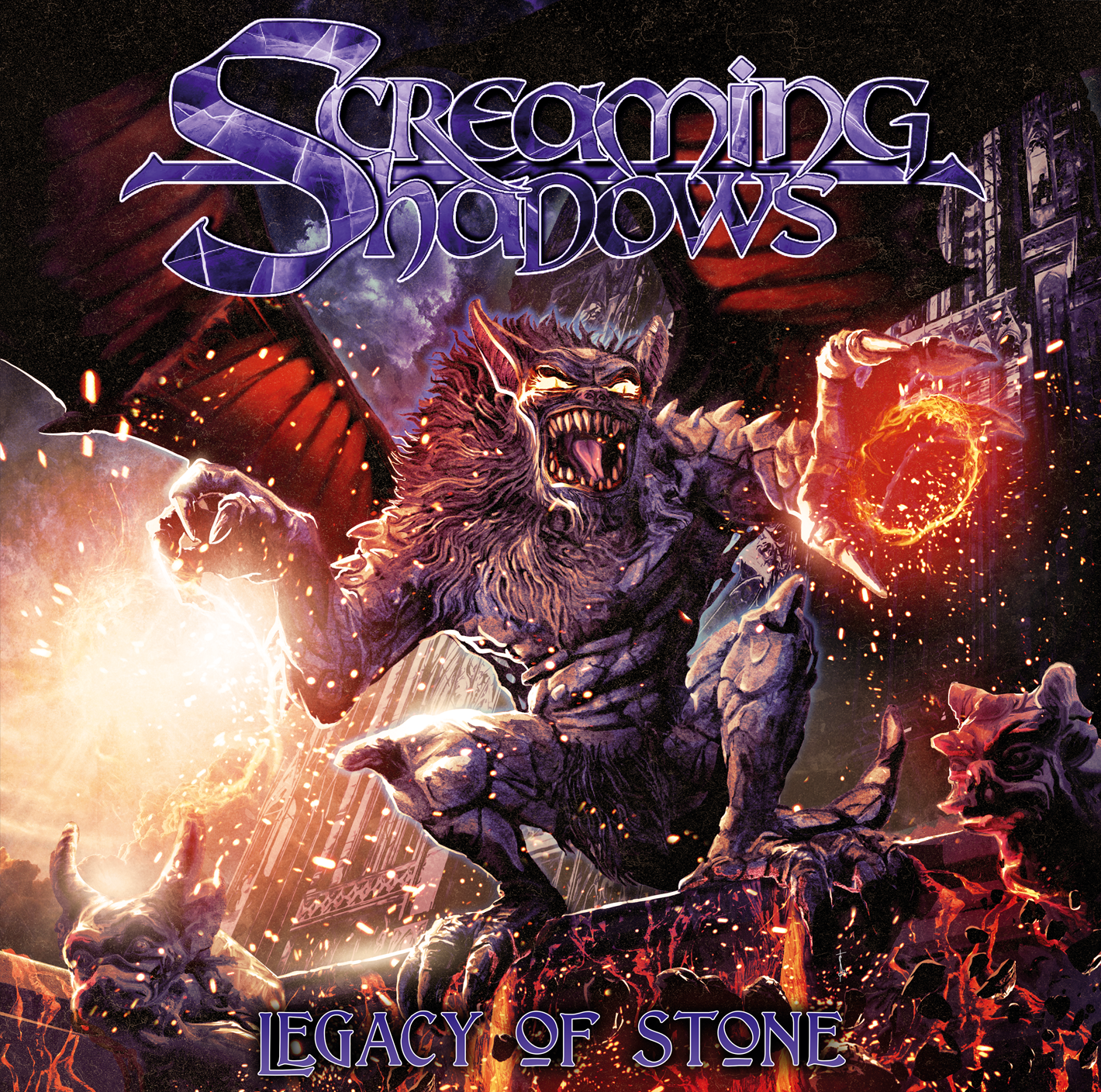 European heavy/power metal, with its strong melodies, big chorus, heavy riffs and bulletproof musicianship, is one of the most recognisable styles in metal. With roots back in the metal gods Iron Maiden, Rainbow and Judas Priest, the style morphed, evolved and developed throughout the years, producing new stars to the constellation (Avantasia, Rhapsody, Sabaton, to name just a few), but never really lost its soul and essence. This is the world where international act SCREAMING SHADOWS move.
With four strong albums in their back-catalog, the band led by Tygers Of Pan Tang guitarist Francesco Marras is back with one of its strongest offerings yet: "Legacy Of Stone". A powerful set of songs that embrace the true heavy metal and NWOBHM influences of the past, but delivers them with a cutting-edge musical sharpness and a clear punch in production. Clearly, one of the best heavy/power metal records in 2021.
"Legacy Of Stone" is available now in digital, LP, and CD formats via From The Vaults.
Line-up:
Francesco Marras: guitars
Alessandro Marras: vocals
Michele Sanna: drums
Jürgen Steinmetz: bass