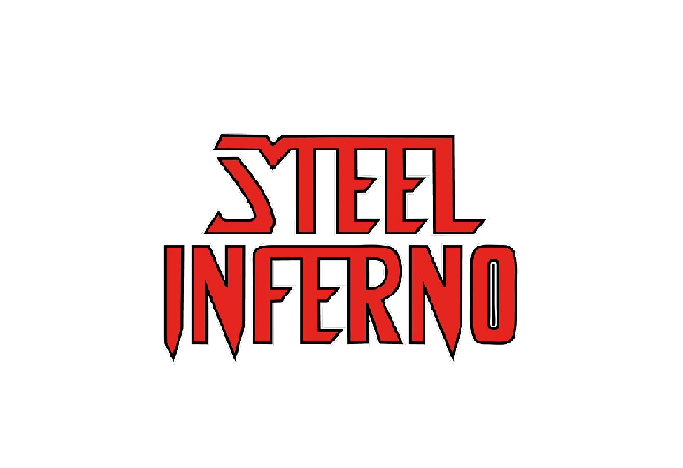 Steel Inferno is a raging speed metal combo straight outta Copenhagen.
Since the band's formation in 2012 the band has released two albums – "Aesthetics of Decay" in 2016 and "…And the Earth Stood Still" in 2020. Steel Inferno have played shows with bands like Witch Cross, Burning Witches, Tyranex, Cauldron, Ranger, Altar of Oblivion, Iron Fire, and at festivals like Muskelrock in Sweden, Heavy Agger and Metal Magic in Denmark.
Steel Inferno will appeal to fans of classic metal in the vein of Agent Steel, early Slayer and Exciter and to everyone who is into speed and intensity mixed with a sense of melody.
With an album in sight, a new record deal with Danish label From The Vaults and with new, eccentric singer Chris Rostoff behind the mic the band is ready to strike hard and deliver a high caliber metal attack that leaves no one spared. 
Steel Inferno is:
Thierry Zubritovsky – bass
Jens Andersen – guitars
Chris Rostoff – vocals
Lars Lyndorff – guitars
Krzysztof Baran – drums
Link:
Facebook